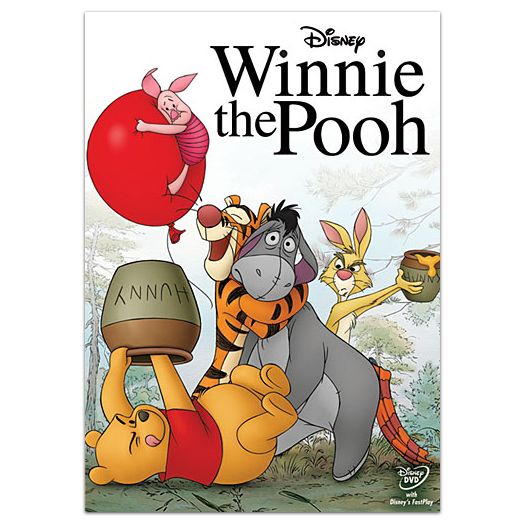 Kat's Adventure Book was super excited to get to host an Oral-B mommy (and daddy) party! We've hosted a sponsored house party before, but never a mommy party--so we were all super excited. We invited cousins, family, friends, and co-workers with little ones. There were tons of kids with there moms and some dads too. We had a blast.
The party kit provided the Winnie the Pooh DVD. Before the movie, we played a few games with the kids, especially a super fun flashcard game that helped get the kids excited for the movie and reinforced the idea of good oral hygiene. We talked about the toothbrush, and toothpaste, and even the dentist.
To their credit, some kids did watch the movie. Most, like my son, are super active kids. They alternated between video watching and game playing. The kids had the best time getting together to play. Having so many kids together, they were able to entertain themselves, which meant more time for the parents to talk.
As parents we talked brainstormed ideas for taking care of our kids teeth. Some said their pediatrician say they should see the dentist when the first tooth comes in, other said their dentist didn't want to see kids until they were at least 3. My cousin said that she was encouraged to bring her daughter to her cleanings, to help her get used to the dentist by seeing Mommy do it. We haven't yet taken peanut to the dentist, but we have used a clean wet cloth or finger brush to clean up after he eats (we should probably be more consistent than we are).
Lately we've been having trouble getting peanut to cooperate with brushing. I was relieved that some of the other parents had the same problem too. They recommended turning brushing time into a game. They sing special brushing songs. They also recommend modeling good brushing behavior by brushing with your kids. Finally, many agree that having age appropriate brushes like the Oral B stages with characters that their kids love helps to make the time a pleasurable activity and not a chore.
What movie would be complete without concessions. We had popcorn--which in no way came close to Cadillac 5 movie theatre popcorn, but we made due. We also had Rabbit's Favorite Carrot sticks, Piglet's Parfaits--yogurt and fresh sliced berries layered in clear cups, Pooh Bear's Bagel Pizzas and Peanut's favorite, Eeyor's Cheerios--served in paper cups with Eeyore stickers. In short, we all ate our fill and still had plenty of left overs!
When the movie ended, it was definately getting toward nap time for some of our youngest guests. Each kid received an amazing goodie bag to take home. I was so thankful I had taken the time to prepare the bags in advance. Each bag contained an Oral-B toothbrush (either Stage I or Stage II depending upon the child's age), a tube of Oral-B toothpaste featuring Disney Princesses or Pixar Cars or Toy Story characters, Winne the Pooh lavender scented baby wash, coupons, a fact sheet, and a balloon. The kids all seemed to really love these pre-Christmas presents!
Personally, our favorite item in the goody bag has been the bottle of Lavendar Disney Daily Renewal Baby Wash---it just smells so good. The first few days we used it, we couldn't stop sniffing peanut's hair. We also love the Stages toothbrush--it really is perfect for his small hands.
We all had a great time and would love to thank Oral B, Disney, and MomSelect and MommyParties for providing us with this wonderful opportunity!
Be sure to follow
Oral-B on

Facebook

and

twitter
, and

Crest

on Twitter too to keep up with their latest news and updates!
If you would like to learn more about MommyParties, please visit their

Facebook page

.
*I was chosen by MomSelect and Oral-B to host this party. I received free products to keep and to distribute to my guests. All opinions expressed are honest and my own. They were not influence in anyway. No form of monetary compensation was provided.